NEWS
About participating artists, passport and volunteer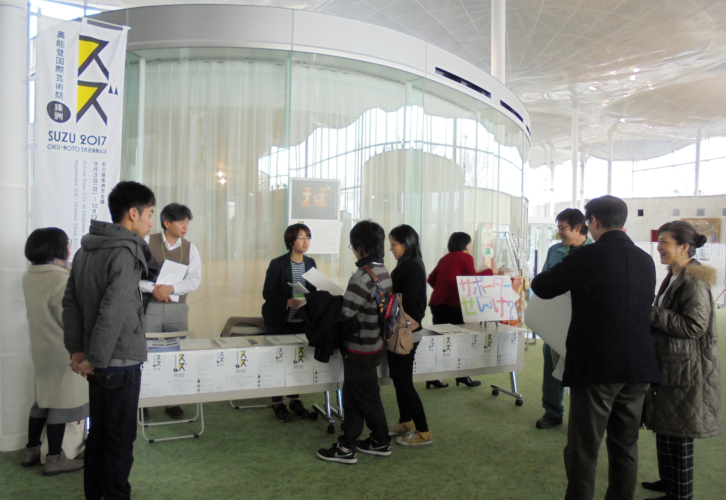 Another 14 participating artists are newly decided.
We have announced the information of the passport which gives you access to the artworks of the Oku-Noto Triennale 2017.
Also, we have selected the winners of the "Suzu Oku-Noto 'Warunaiwa' Photo and Caption Contest" that was a participatory project launched last year in order to rediscover the charms of Oku-Noto Suzu.
Information about the recruiting volunteers has been announced as well.
For more detailed information, please check the relevant pages or click the links below.
RELATED LINKS
SHARE